SAT - Scholastic Assessment Test
SAT - Reasoning Tests (Scholastic Aptitude Test)
The SAT Tests is a suite of tools designed to assess academic readiness for college. This exam provides opportunities, financial support and scholarships, in a way that's fair to all students. The SAT keeps pace with what colleges are looking for today, measuring the skills required for success in the 21st century.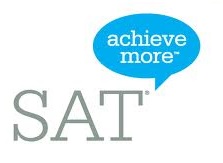 Digital SAT in Spring 2023
Students in Pakistan will first take the digital SAT in Spring 2023. The format of the exam will largely remain the same except the following
SAT will be taken on a desktop, laptop or tablet.
It will be a shorter test, approximately 2 hours instead of 3.
Test-takers will attempt shorter reading passages instead of a few long texts.
The use of calculator will be allowed on the entire math section with a calculator built right into the digital testing application.
ID Policy
All test takers in Pakistan must use valid passports as their ID (Identification documents). Without a valid passport you will not be admitted at the Test Center on your test date.
It is very important that the name which you register with exactly matches the name appearing on your ID. If there are any name discrepancies, then you would be asked for other valid IDs. Even then, if the name on your presented IDs does not match your registered name, you will be turned away.
Photo Requirements
You must submit a photo with your registration for the SAT. The photo you provide will become part of your Admission Ticket. Learn more about photo requirements.
Test Availability
SAT is offered multiple times a year. The examinees are requested to refer to the College Board's website at http://www.collegeboard.org/ regarding test registration, scheduling, and deadlines.
2023 - 2024 SAT Program Test Calendar
SAT Test date
Deadline for Registration
Jun 3, 2023
Aug 26, 2023
Aug 11, 2023
Oct 7, 2023
Sep 22, 2023
Nov 4, 2023
Oct 20, 2023
Dec 2, 2023
Nov 17, 2023
Mar 9, 2024
May 4, 2024
Jun 1, 2024
Caveat: The college board is yet to announce the last date of registration for the 2024 SAT exams.
NOTE: Online and telephone registrations must be completed by the international deadline listed on College boards' website.
Sunday testing is not available in Pakistan.
SAT Registration Fee:
In Pakistan, the SAT registration fee is $60, plus a $43 regional fee.
Additional Registration Fees:
Additional fees are charged for these services.
Service
Fee
Test center fee
$24
Change test center
$25
Cancel Registration
$25
Cancel Registration late
$35
Exams Registration:
Online
The simplest and quickest way to register is to do so online at sat.collegeboard.org through a credit card.
Choose the test date and test center
Get immediate registration confirmation
24-hour access to registration for printing or correcting your Admission Ticket
Mail
You must register by mail if you need to:
Pay by bank draft in the name of The College Board.
If you are younger than 13 years.
Register with a request for accommodations through services for students with disabilities.
When mailing your forms, use the labels provided with the registration forms. Your completed registration form must be returned in the envelope provided with proper payment.
Request for Waitlist Status
Standby test-taking is not permitted; however students who miss the late registration deadline may be able to go online until 5 days before test day to request waitlist status. For more information please visit SAT Waitlist Status.
Change Test Center, Date or Test Type:
Test date, test center and test type (SAT Test) changes must be made in advance; these changes cannot be made on test day. Test center and test type changes must be made by the date listed on your ticket in order to test on the same test day.
Make the change by the deadline noted on your Admission Ticket (usually about 14 days before test day).
Pay an additional change fee
Print your updated ticket
For more information please follow the link to Registration Changes.
Services for Students with Disabilities: (609)771-7137
TTY (for students who are deaf or hard of hearing): (609) 882-4118
By Mail:
For Customer Service requests, write to:
College Board SAT Program
P.O. Box 025505
Miami, FL 33102
By Telephone: (212)713-7789
Scores and Score Reports:
View SAT Scores
To view your scores on the Web, sign in to your profile on My SAT. From there you can see your entire score history and a history of all score recipients to which you have previously sent scores. Please note that a small number of scores take longer to report and may not be available on the dates listed here.
Your official printed score report will be mailed to you, your high school, and to colleges and scholarship programs designated on your Registration Form about three weeks after the test.
Updating Your Score Recipients
You can make changes to your score recipients easily in your My SAT account. When you register, you can send four score reports at no cost. You can change these score recipients until 11:59 PM (EST) on the Monday one week after your scheduled test date.
Send SAT Scores
In addition to the score reports you chose to send when you registered for the SAT, you can send scores to other colleges and scholarship programs for an additional fee. Only score reports from completed and scored tests will be sent. You can only send scores that appear next to test dates on your SAT Status page. Scores from future tests for which you have registered, but have not yet completed, will not be included.
Scores are mailed to you, and the additional colleges and programs requested, approximately four weeks after your request. Please remember that an additional week may be needed for the score recipients to process your scores, once they receive them.
All available scores will be sent, including those from previous test administrations. You cannot send only your latest or highest SAT Reasoning Test scores, or separate scores for critical reading or mathematics or writing, or only SAT Reasoning Test scores.
Rush reporting is available for an additional fee. Rush scores are sent two business days after your request is received. Be sure to check with the institutions before requesting this service: not all colleges can accept rush reporting. Remember, most colleges and universities require official score reports sent from the College Board.
To send additional score reports:
Go to the Scores page and click the View and Send Scores button. You'll be prompted to sign in to your personal SAT Registration and Scores page. If you haven't already created a user name and password, do so now. Click the Send Available Scores button. Search by name, state, code, or country for the colleges and scholarship programs you'd like to receive your scores. Payment must be made by credit card (Visa, MasterCard, American Express or Discover). Once you submit your request online, it cannot be canceled.
For more information please visit the website SAT CollegeBoard.
Test Preparation Materials:
To prepare for the SAT 1 Exam, please check out the following test preparation books that are easily available at all good book stores all over Pakistan.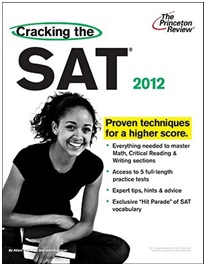 USEFP Testing Department can be contacted at the following email addresses: