GRE - Graduate Record Examinations Test
The GRE® revised General Test the GRE® Subject Test
The GRE® revised General Test is a competitive entrance exam designed and conducted by ETS. The GRE® revised General Test is designed solely for the purpose of scanning students for admission in a graduation course. Every year numerous students seek admission in various colleges and universities across US. The GRE® revised General Test examines candidates for a standard level of knowledge, which they are supposed to have at the college level. It is an excellent opportunity for students to compete for admission.
ID Policy
All test takers in Pakistan must use either a valid passport or a valid state issued SMART National Identity Card as their ID (Identification Documents). Without these IDs, you will not be admitted at the Test Center on your test date. If the passport does not have a signature then the candidate should provide a supplemental ID which includes, CNIC, Driver's license, Student ID or Letter of Identification from a school. All the IDs must be original, non- expired and without having any cancelled stamp on them.
It is very important that the name which you register with exactly matches the name appearing on your ID. If there are any name discrepancies, then you would be asked for other valid IDs. Even then, if the name on your presented IDs does not match your registered name, you will be turned away.
Test Availability
At USEFP testing centers, The GRE® revised General Test is offered four days a week, Monday through Thursday, throughout the year.
Exam Fees:
Testing & Services Fees
Test
Fee
The GRE® revised General Test Fee
US$205
The GRE® Subject Test Fee
US$150
Rescheduling fee
US$50
Partial Refund Amount
US$97.50
Exams Registration:
Online
You can register and schedule your GRE® revised General Test at http://www.ets.org/gre, and make payment through credit card.
NOTE: In case of cancellation of an appointment 50% of the fee will be refunded.
Through USEFP Centers:
You can also register for the GRE® revised General Test at USEFP centers in Islamabad, Lahore and Karachi. At the time of registration you will be required to:
Payment will be accepted in Pak. Rupees, equivalent to $205 in favor of "United States Educational Foundation in Pakistan".
Before preparing the bank draft please confirm the dollar rate from us.
Take an appointment through telephone before visiting our center.
NOTE:
In case of absence on the test date, or cancellation of appointment, no refunds will be applicable.
USEFP can assist in rescheduling the test, but the cost of rescheduling will be borne by the candidate.
Rescheduling will be done in accordance with the ETS policy of rescheduling, and will be subject to the availability of seats.
As this is a special registration service, therefore, this policy supersedes the standard refund policy of ETS/Prometric.
Reschedule/Cancel exam:
Same day cancellation or rescheduling is not allowed. You must reschedule or cancel your test no later than three full days before your appointment (not including the day of your test or the day of your request) or your test fee will be forfeited.
If you cancel your test no later than three full days prior to your test date, you will receive a refund equivalent to half of the original test fee i.e. US$87.50. If original payment was made in non-U.S. funds drawn on a bank outside the United States, allow 12 weeks for your refund to be processed.
Reschedule or cancel online, call 1-443-751-4820, 1-800-473-2255 or the appropriate Regional Registration Center at 60-3-7628-3333 (for Pakistan).
Mailed requests must be received no later than three full days prior to your scheduled test date. The rescheduling fee is $50. You cannot transfer to the next testing year. If you do not cancel or reschedule as indicated above, your full test fee will be forfeited.
Scores and Score Reports:
As part of your test fee, you may request that scores be sent to as many as 4 graduate institutions or fellowship sponsors. For the computer-based GRE® revised General Test, you will be asked to designate your score recipients at the end of your test. If an institution is not listed, ask the test center administrator for the appropriate form to indicate unlisted institutions. Complete the form and turn it in before you leave the test center. The form will not be accepted after you leave the test center.
You will view unofficial Verbal and Quantitative scores at the test center; however, because of the essay scoring process, you will not view your Analytical Writing score at that time. Test centers cannot provide printed copies of score reports. Official Verbal, Quantitative, and Analytical Writing scores will be sent to you and the score recipients you designated within 4-6 weeks after you take the test.
NOTE: You will be required to pay $25 per recipient to have scores sent at a later date.
For more details on Additional Score Reports please visit General test related services.
Test Preparation Materials
To prepare for the GRE® revised General Test, please check out the following test preparation books that are easily available at all good book stores all over Pakistan.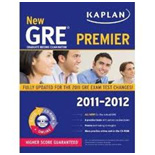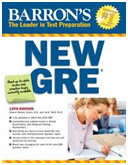 Also, GRE POWERPREP II Software is available on the GRE website that includes computer-based GRE General tests, sample Analytical Writing topics, scored sample essays and reader commentary, test-taking strategies, a math review, and test tutorials. It is sent to individuals who register for the computer-based General Test, or can be downloaded from the website.
GRE Prep Classes
USEFP conducts GRE General preparatory classes. It is a 5 week course. For registration and details please write to testprep@usefp.org
The GRE® Subject:
The GRE Subject Tests are achievement tests that measure your knowledge of a particular field of study. Show what you know about a specific subject and graduate schools will take notice. The Subject Tests can help you stand out from other applicants by emphasizing your knowledge and skill level in a specific area.
Free Subject Test Preparation Materials:
Free, official test preparation materials for the GRE Subject Tests are available to anyone who registers for the tests worldwide or who visits the website. Each Subject Test practice book contains a full-length test and answer key, test-taking strategies, and information to help you understand the score you earned. The appropriate practice book is sent to individuals who register for a Subject Test, or can be downloaded from the website.
Each Subject Test is intended for students who have extensive background in one of these seven disciplines:
Biology
Chemistry
Literature in English
Mathematics
Physics
Psychology
Disability Services
Nonstandard testing accommodations are available for test takers who meet ETS requirements. See Resources for Test Takers with Disabilities on the website for additional information. For more information on disabilities or health related needs please visit GRE disabilities.
USEFP Testing Department can be contacted at the following email addresses:
Note: GRE, TOEFL and TOEFL IBT are registered trademarks of Educational Testing Service (ETS) in the United States and other countries.